Melanie Misenheimer, LAc
Healing is a journey of awakening, self discovery, and finding one's own
unique interconnecting dance with life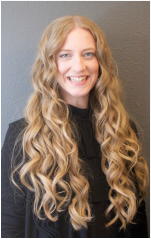 Melanie's goal is to help you achieve an overall sense of rejuvenation, wellness, and inner vitality, so you can feel good in your body and thrive in your daily life. She specializes in emotional rejuvenation, stress management, women's health, and chronic health concerns, such as depression, anxiety, weight loss, hormonal imbalances, digestive disorders, autoimmune diseases, food & environmental sensitivities, allergies, sleep concerns, headaches & migraines, chronic pain conditions, medication side effects, and more! Her medical practice includes Classical Chinese Medicine (Acupuncture, Chinese Herbalism & Oriental bodywork) and CranioSacral Therapy. She utilizes Chinese pulse diagnosis to gain insight into the underlying pattern of disease in order to focus her treatments to shift this pattern into one of healing & wholeness while also providing symptom relief.
Melanie found her calling in natural medicine as a way to support patients to blossom and heal as they travel along their unique life journeys. Her healthcare philosophy sees healing from disease as a process of integrating mind, body, and spirit. She feels symptoms and emotions are symbolic messengers from the innate wisdom within the patient's being, which is striving towards an inner experience of wholeness and ever deepening self awareness. By honoring the wisdom within the patient's symptom presentation, she works with patients to shift the pattern of "dis-ease" into one of healing and inner connection.
Melanie resides in Newberg, OR and is committed to providing the community with effective alternative treatment options.
Who would benefit?
My services are beneficial for people who are looking for stress relief, emotional rejuvenation, women's health support, and/or relief from chronic health conditions, such as depression, anxiety, weight loss, hormonal imbalances, digestive disorders, autoimmune diseases, food & environmental sensitivities, sleep concerns, headaches & migraines, chronic pain conditions, medication side effects, etc. If you've ever experienced strange or unusual symptoms, Acupuncture & CranioSacral Therapy treatments can help. They can treat a wide range of health concerns from the acute injury pain, common cold, or UTI to the more chronic ailments previously mentioned. They're also great for alleviating emotional or thinking patterns that can make us feel stuck or hindered, such as depression, anxiety, stress, ADD/ADHD, or PTSD. By opening up the body and restoring the harmonious flow of Qi and blood, your inner vitality is rejuvenated, providing both symptom relief and emotional / spiritual healing support. Click
here
for a more complete list of "Treatable Conditions.
"Education and Training:
Melanie is a licensed Acupuncturist and board certified Chinese herbalist. She completed her master's degree in Classical Chinese Medicine at the National College of Natural Medicine (NCNM). The program is a full-time four year course that encompasses training in Acupuncture, Chinese herbs, Chinese medical psychology, oriental bodywork therapies, Western biomedicine, nutrition and diet therapy, Tai Ji, and Qigong. In addition to her training at NCNM, Melanie has further training in Contemporary Chinese Pulse Diagnosis, Chinese Medical Psychology, Chinese herbalism, Classical Acupuncture, bodywork therapies, and CranioSacral Therapy. Essential to Melanie's training as a practitioner are her studies in self cultivation and process work, including Taiji martial arts with Master Pikshan Ko (8 years, ongoing), group process work (4.5 years), and participation in dream interpretation groups and courses.
Publication on Chinese Medicine and Jungian Psychology:
Melanie's NCNM master's thesis is in the process of being published and is expected to be ready for shipment in the fall of 2017.
Book description:
AWAKENING THE FEMININE: TRANSFORMING UNCONSCIOUS COMPLEXES WITH CHINESE MEDICINE encompasses a symbolic exploration and analysis of a collective pattern experienced in American culture. The pattern is discussed as an Earth deficiency, and as an imbalance between the archetypal Feminine (Yin) and the archetypal Masculine (Yang) at several levels of theory and understanding. Interwoven throughout the work is a synthesis of the concepts of Chinese medical theory and Jungian Analytical Psychology wherein the author explores how Chinese medicine, a medicine based in archetypal language, can be utilized to support the treatment and transformation of the unconscious complexes discussed in Jungian Analytical Psychology.
You can read more about Melanie's thesis and publication
here
.
---